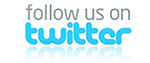 Mark Johnson, Police Chief
(423) 357-7181 Dispatch
(423) 357-3487 Offices
Police Department
On behalf of our dedicated officers, I welcome you to the Church Hill Department of Public Safety. All of our Public Safety (police) Officers are cross-trained as firefighters, hence the "public safety" label.
Currently our department is made up of ten full-time officers, one full-time Administrative Assistant/Court Clerk, six part-time officers and one part-time animal control officer. All of our officers meet or exceed all state requirements and are P.O.S.T. certified.
In 2016, our officers answered 11,179 calls for service. It is our continuing goal to develop and enhance partnerships with residents and businesses to effectively prevent crime, reduce crime, apprehend criminals and solve problems. My officers and I are here to serve you in a professional and concise manner.

Crime Tips
The majority of all criminal cases are solved based on information obtained from citizens - people just like you. If you have information that we need to know, please Send Your Crime Tip. All information received will be kept confidential. Thank you!